We're excited to do business with you!
Ordering is fastest when you have a credit account with us.
To establish your credit account, print out the application and fax it to 360-344-3555.
Our terms are pre-pay unless you have approved credit with us.
Once approved, OUR TERMS ARE NET 15 DAYS  from the time of delivery.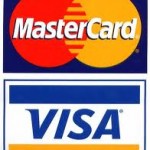 We accept payments in VISA or MASTERCARD
WeHoP customers with established credit will have terms with Petula, but please note the terms are
NET 15 days (not Net 30).
---
Washington Wholesale Businesses 
We are required to have a completed Reseller certificate for you on file.  If you do not provide one, we are required to charge you sales tax.
---
If you have been asked to complete this form, you can download it here.
---

Our forms are available as a PDF (Adobe Acrobat format). If your browser does not download the Credit Application automatically, please download the free Acrobat Reader by clicking here.